You are here
How to make Natto
Here is the way I make my own Natto. It is a very simple, easy and uncomplicated method.  You should try it. Natto is very healthy and good for everyone. I have another section on this web site explaining about Natto and its health benifits.The link is Natto-Usage.
1) Wash soy beans gently and soak in the water for 8 to 12 hours or longer.
** Correction; It is better to soak less than 10 hours, because the skin of soy beans starts peel off and the beans become too soft.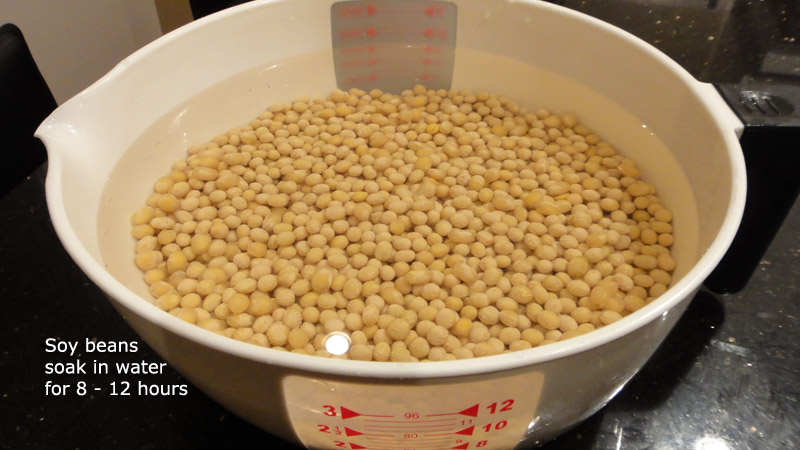 2) When you soak beans, they expand almost 3 times its size. These look fresh and juicy.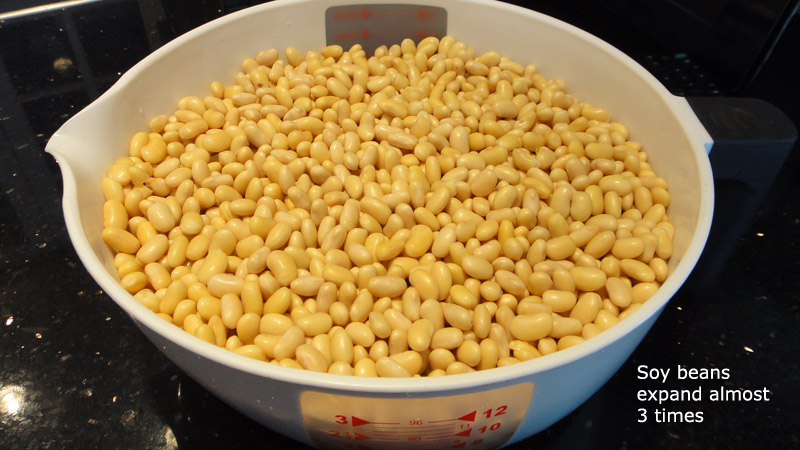 3) Add enough water to the beans and cook on high heat until it starts to boil. Lower the heat and scoop the foam off.  It may produce
a tremendous amount of foam. It may take 5 to 10 minutes to do this.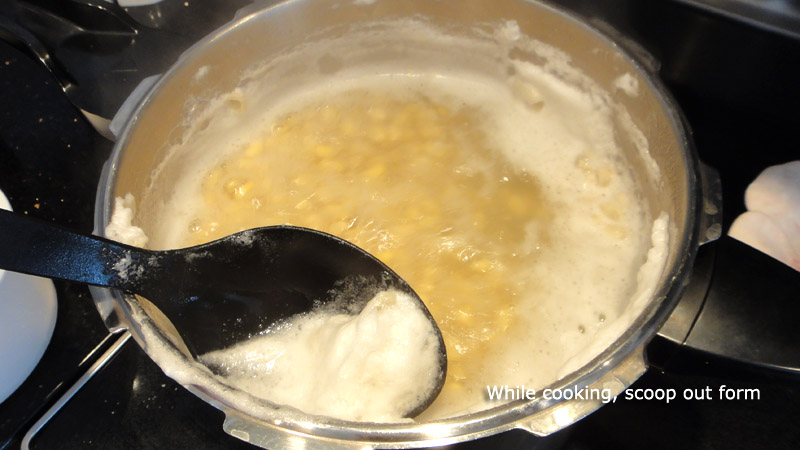 4) Put the lid partially on and cook medium to low heat until beans become soft. You have to keep pouring water into the pot to maintain the beans so that they remain covered.   I usually set my timer every 10 to 15 minutes and check the water level. It may take an hour to an hour and half to cook until the beans have the desired softness.
5)  Drain the excess cooking water and put in a casserole dish or shallow container(s) as seen the picture below. I use the leftover cooking water, for to miso soup, or other kind of soup. And use it as cooking water to any other dishes. And also add it to sauteeing vegetable, too.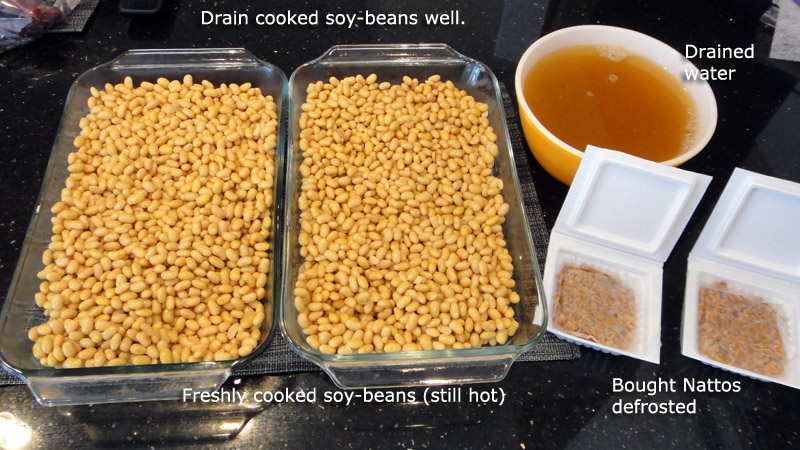 6), While the beans are still nice and warm, you can mix with previously defrosted store bought Natto(s). On this picture, each container has 500g of soy-beans each. Mix evenly and gently.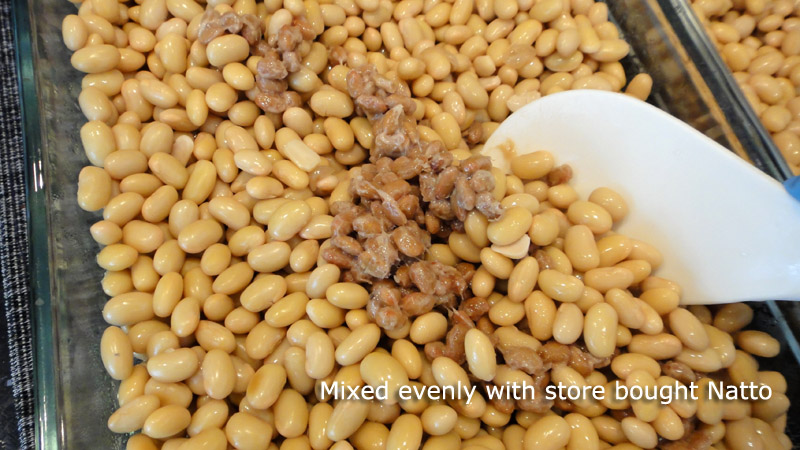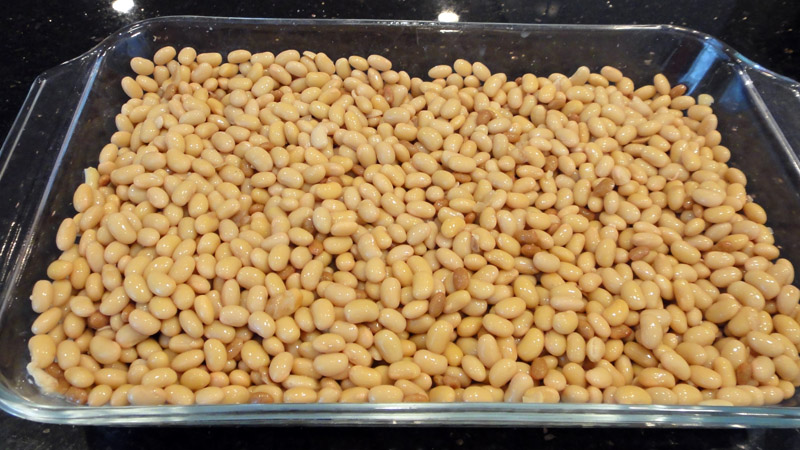 7) While still beans are warm, cover with aluminum foil, and poke some holes with fork for ventilation.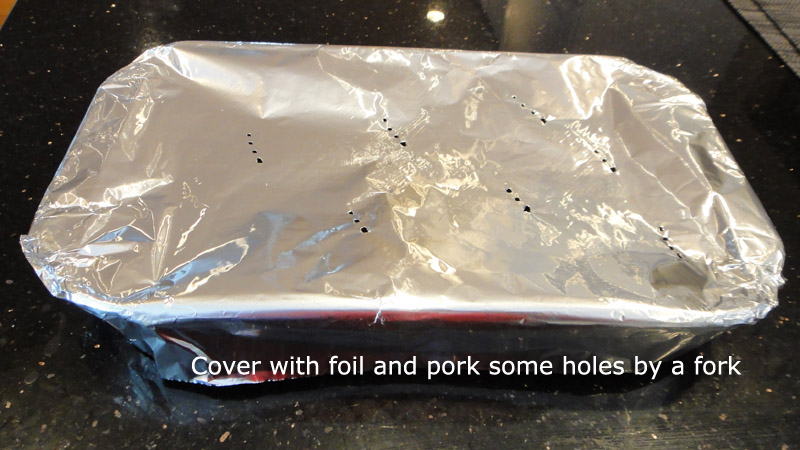 8), Transfer to styrofoam container (or picnic cooler), and fill warm water into a couple of bottles. Insert into container to keep warm longer.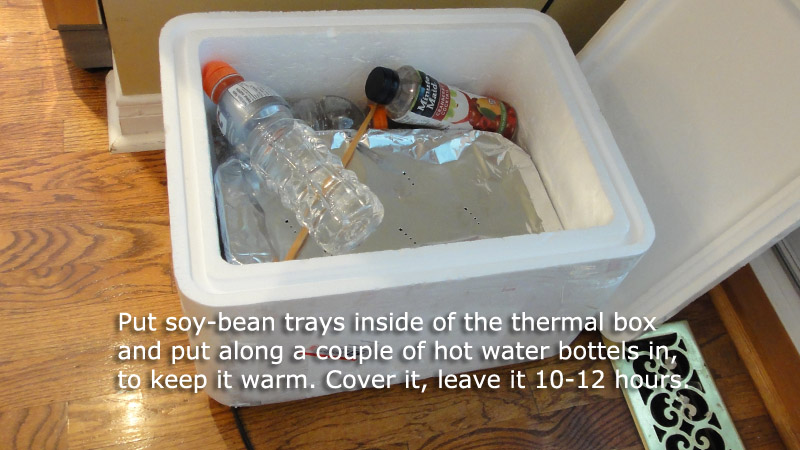 9), Put cover the styrofoam container and leave it for 12 to 16 hours. One time, I had to go out and I could not check on my Natto for over 16 hours, and I was worried that I may ruin the Natto, but in fact the result was better. The Natto was more stickier and tastier.( After sevral tries, you can leave it 18 to 20 hours. I found this way, the Natto become sticker.)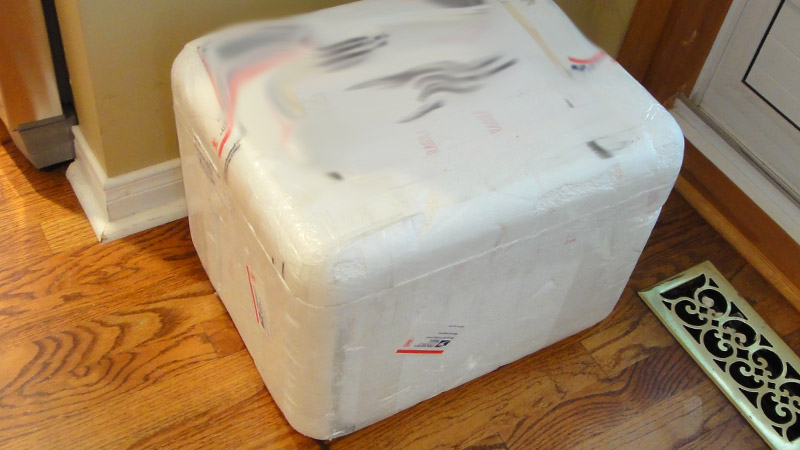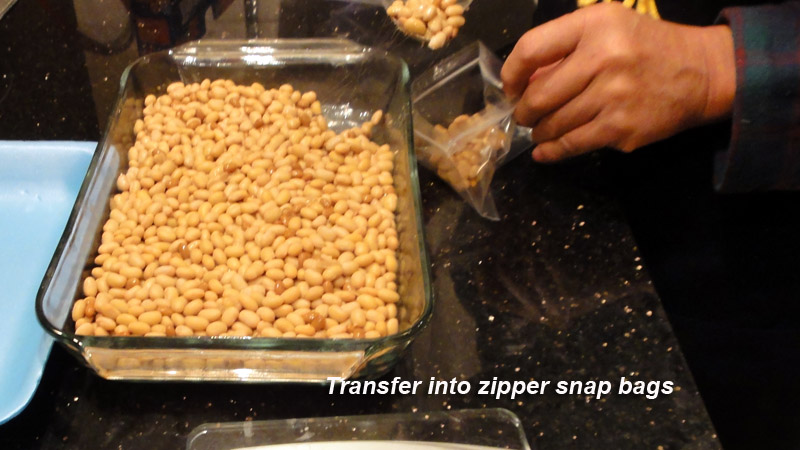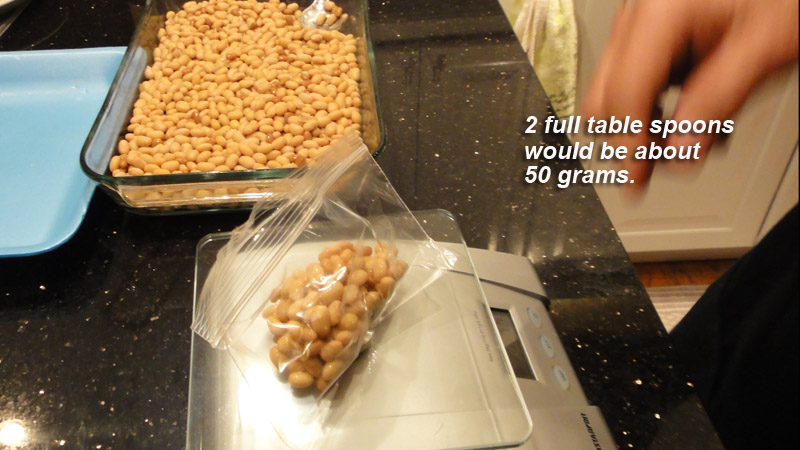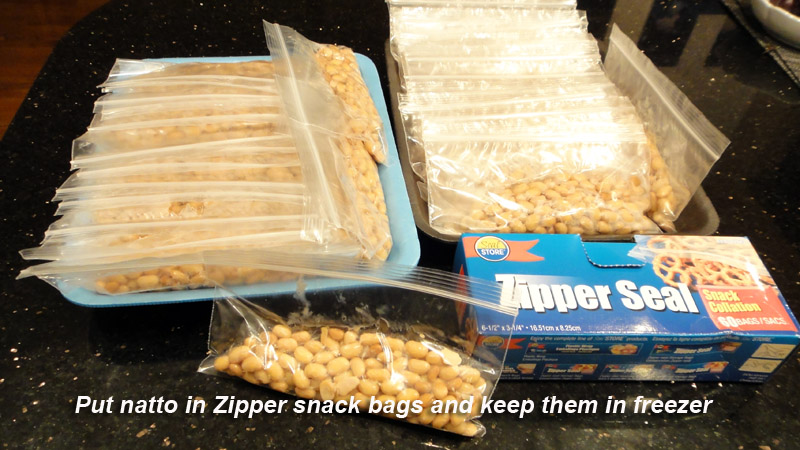 10), I use the small plastic snack bags to put Natto in. I put 50 grams of Natto in each bags. This is my 5th try of making Natto. I made 40 snack bags of Natto from 1 kg of soy-beans. We eat one Natto every morning, so it will last 40 days. I keep all of the Natto in freezer, every morning I put out one for the next morning. Enjoy this healthy choice!
Here is the link to explain Natto's benifit.  Natto-Usage.