You are here
Making of Miso
I was able to obtain brown rice Koji, so I tried to make soy bean miso.
Miso is a fermented soybean paste.
Ingredients;
1 kg of dry soy beans
1 kg of dry brown rice Koji
600 gr. of water ( for Koji )
430 gr. of sea salt
500 gr. of fluid, save from straining cooked soy beans.
Procedures;
1) Examine all the soy beans and remove any defective soy beans.

2) Wash and soak bean at least 12 hours to 24 hours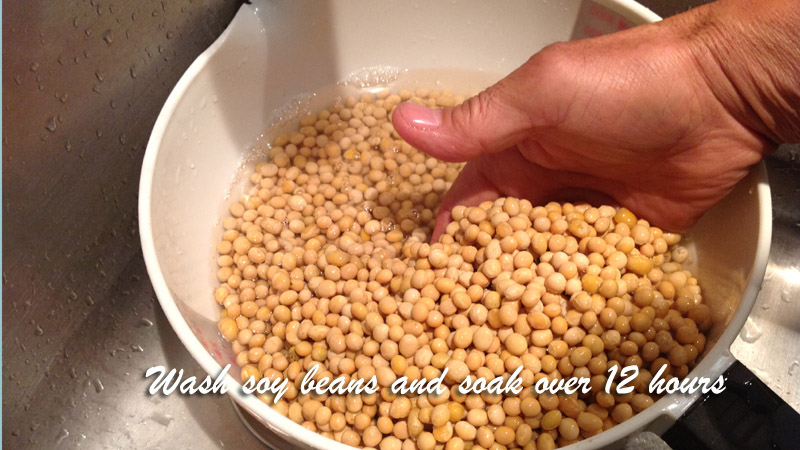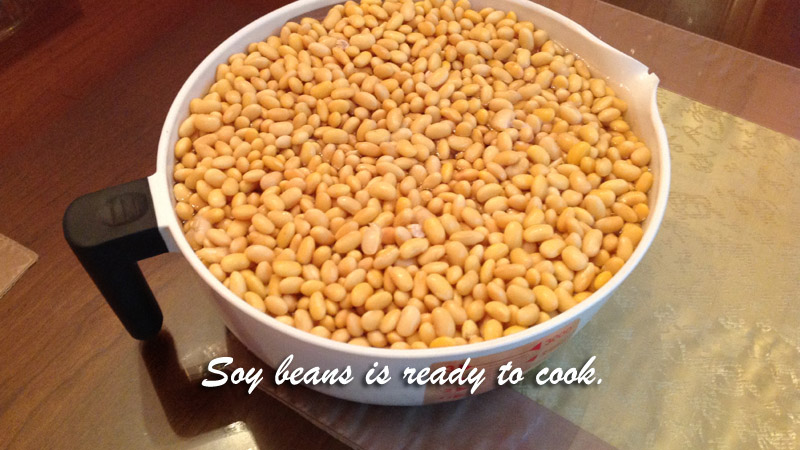 3) put 1kg of Koji in large bowl and pour 600gr. Of water, and mix them thoroughly .
Then put it aside.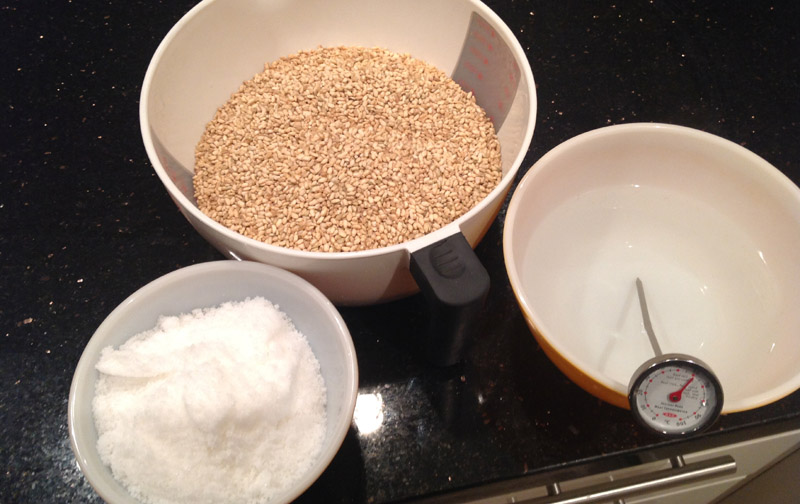 4) cook soy beans with open pot.
5) remove all the foam while cooking soy beans.( a lot of foam comes out)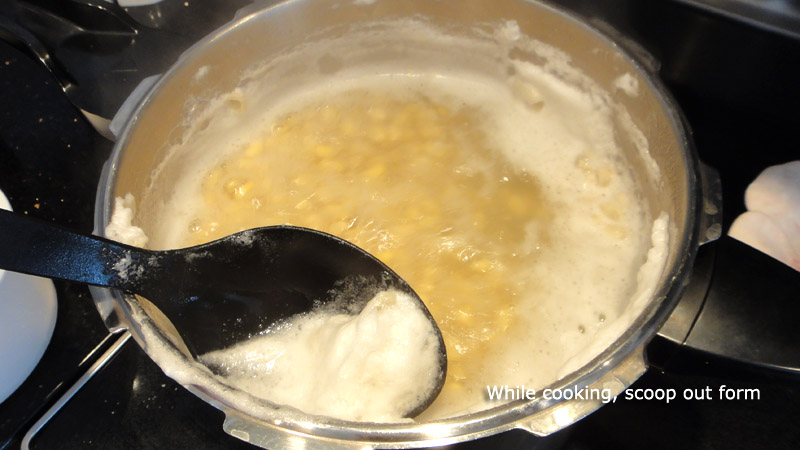 6) cook in the pressure cooker, 8 minutes under pressure. Remove from heat and let pressure down by itself. (Without pressure cooker you may need to cook for an hour to an hour and half.)
7 ) Open the cover when no more pressure, then cook another 20 to 40 minutes until the beans are soft, so you are able to squeeze with your thumb and index finger.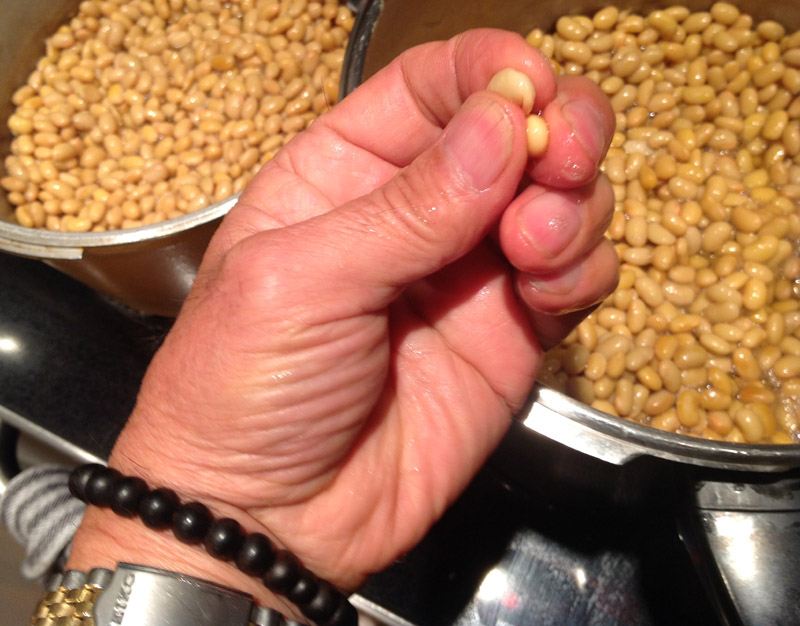 8)  drain cooked soy beans, and save 500 gr. of this fluid.
Leave soy beans to cool off.
9)  add 430 gr. Of sea salt into Koji, a little at the time and mix very well.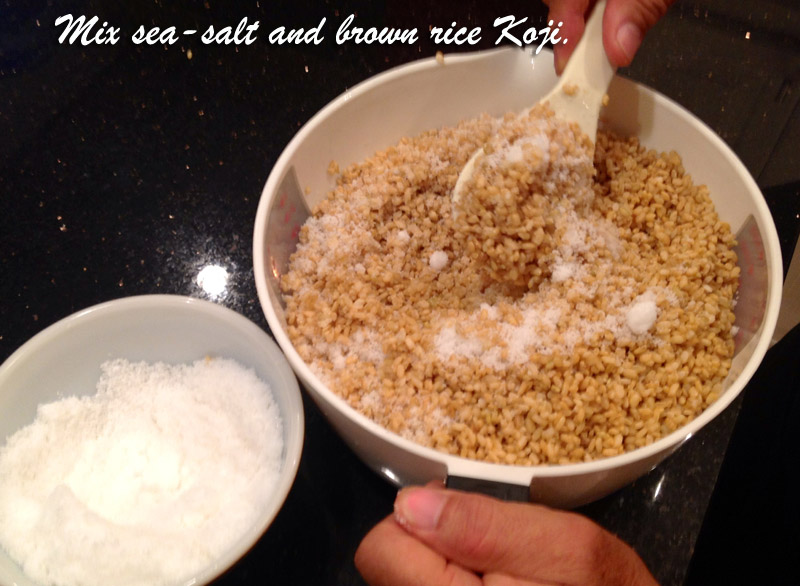 10) use both hands and rub the Koji and salt to break down. After I used the hand held mixer to break it down further more.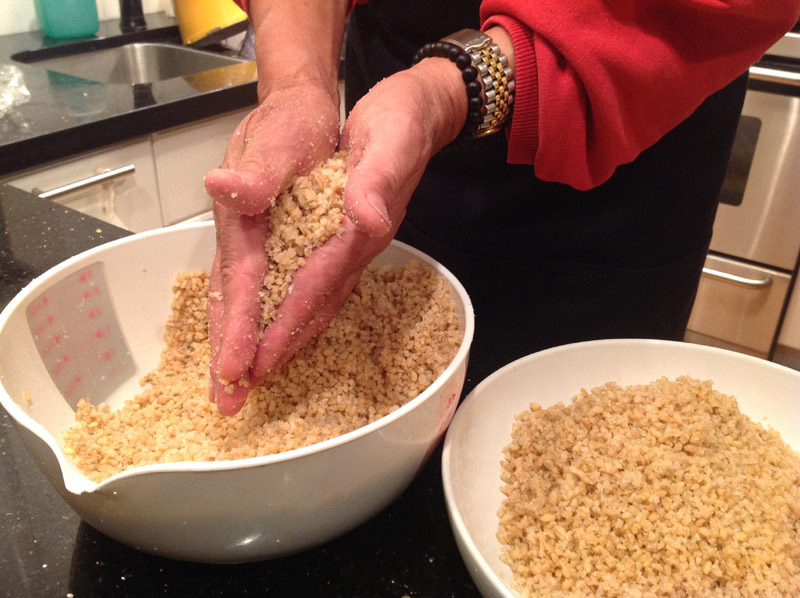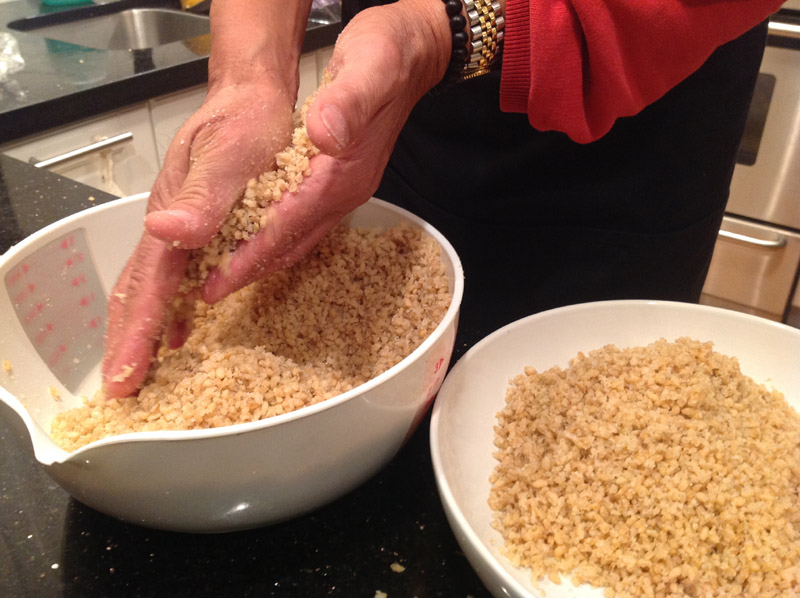 Leave the Koji at the side.
11) Use food processor to mash the soy beans like potato.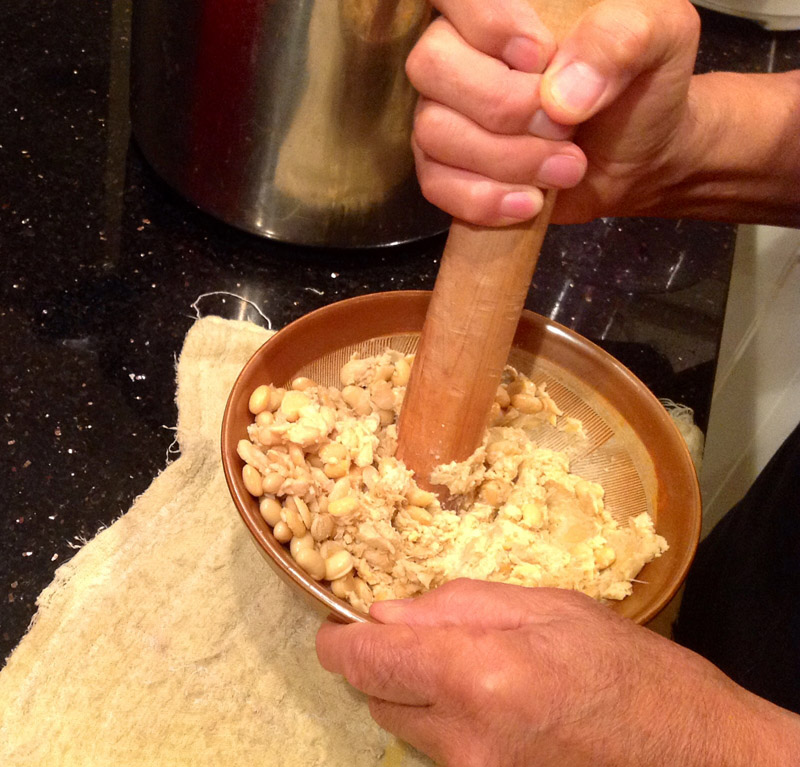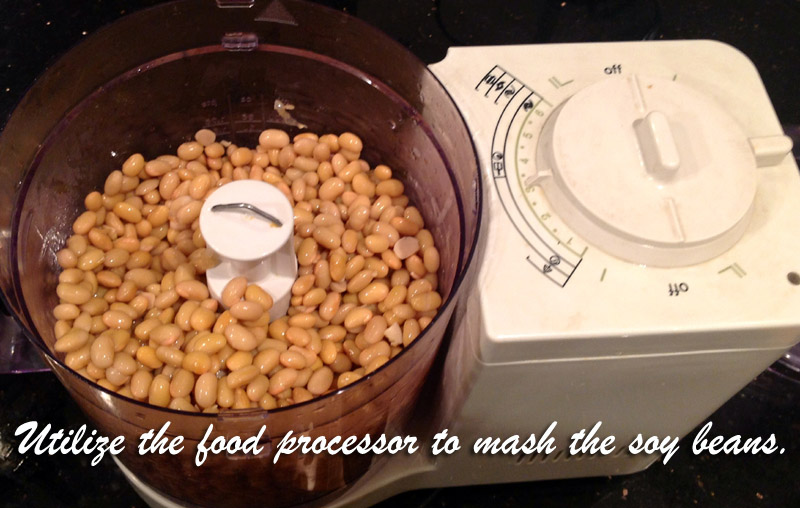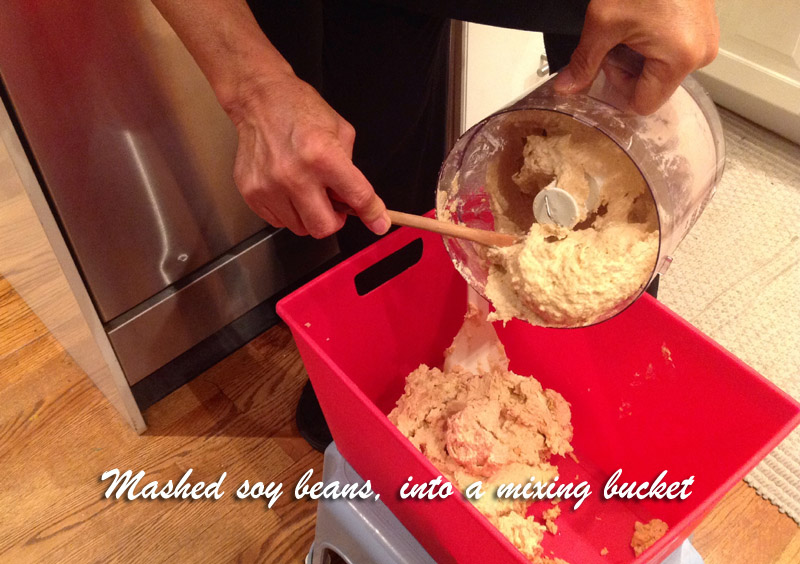 12) mix this mashed soy bean and Koji very well. Add the saved fluid (500gr.). Stir well at least 60 times. If you don't stir well, the miso become sour.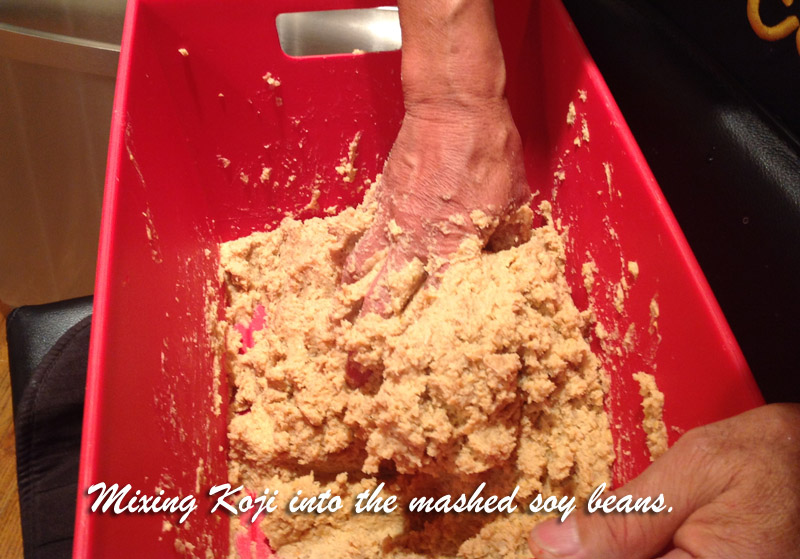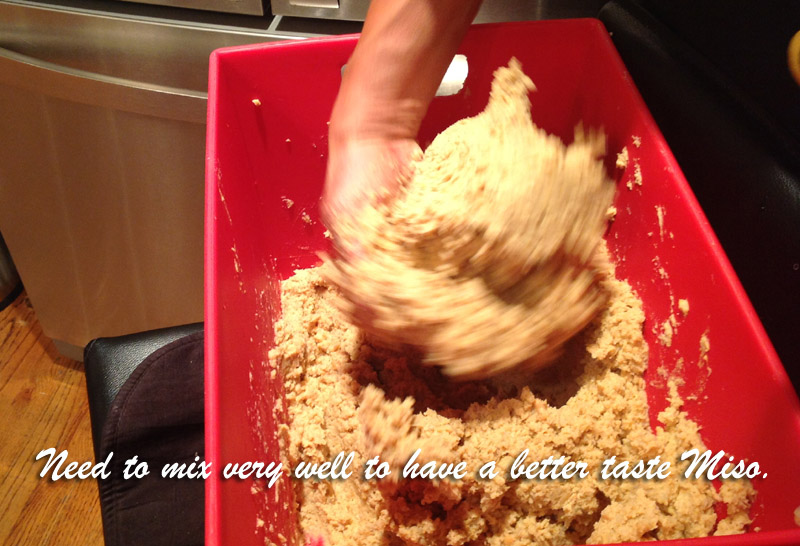 13) make balls with this mixture.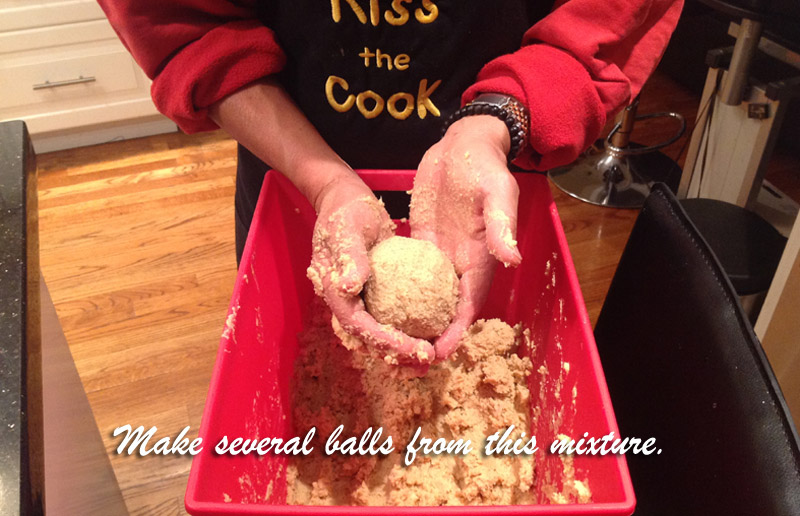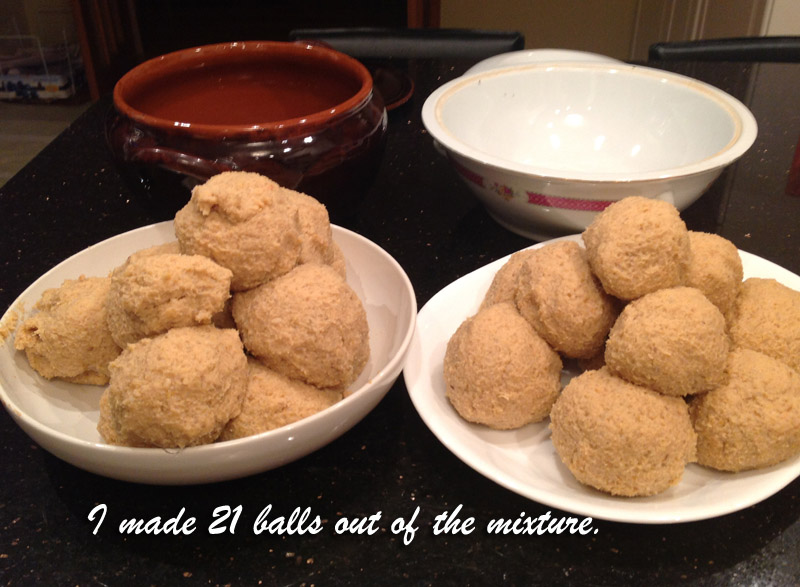 14) put the balls into the clay pot or some container, so the air will not go between the layers.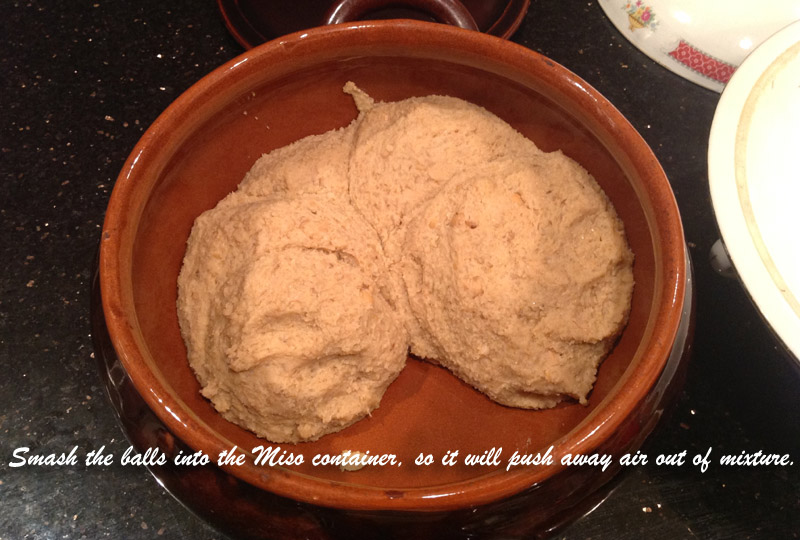 15) smooth the top layer and cover with Saran-wrap and squeeze any air out. I used 2 layers of Saran-wrap.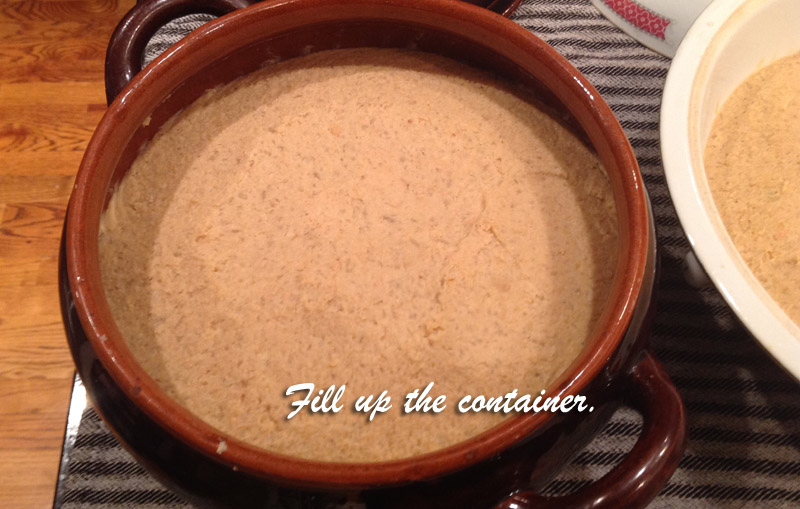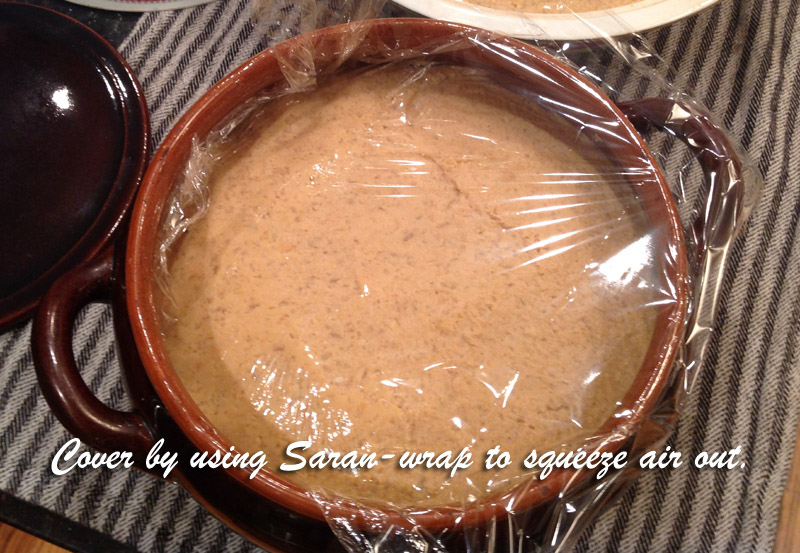 16) put down a smaller plate to hold the weight. ( a piece of interlocking brick).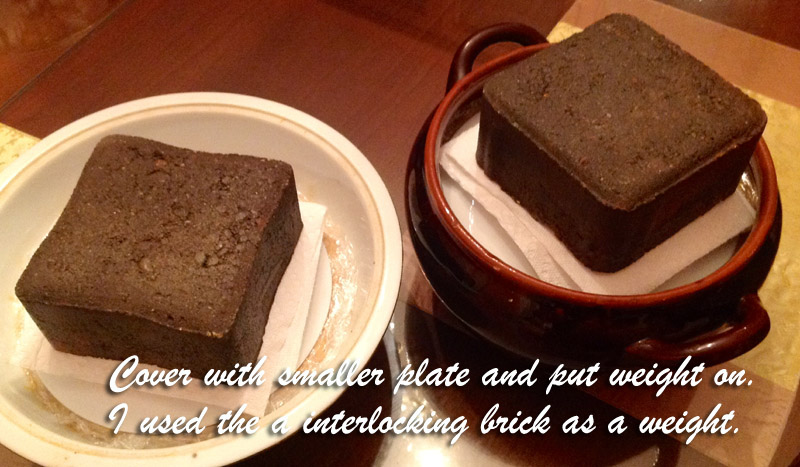 17) then leave as is for the next 6 months.
Miso will be ready to use.