You are here
Infiniti Door lock
"The passenger's door did not open for a while, but when he went to open it, it does not open at all."
The following is how we have repaired it.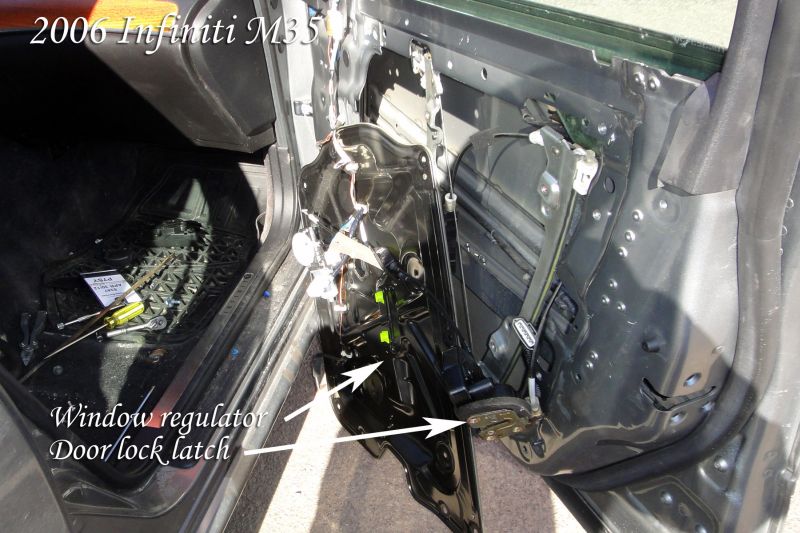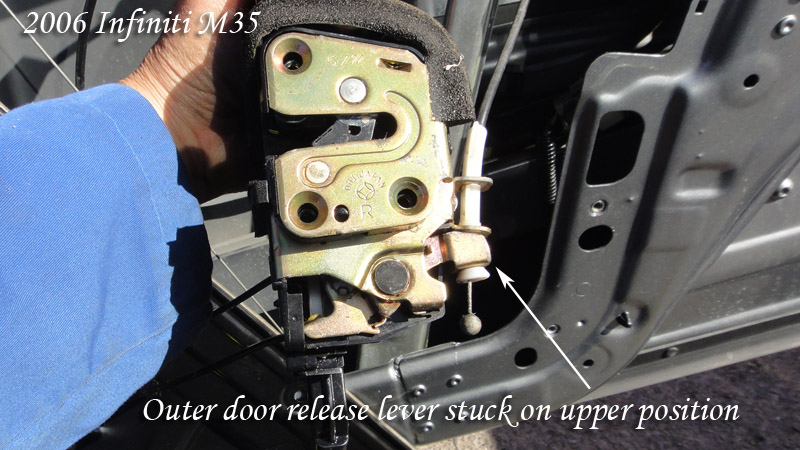 rusted latch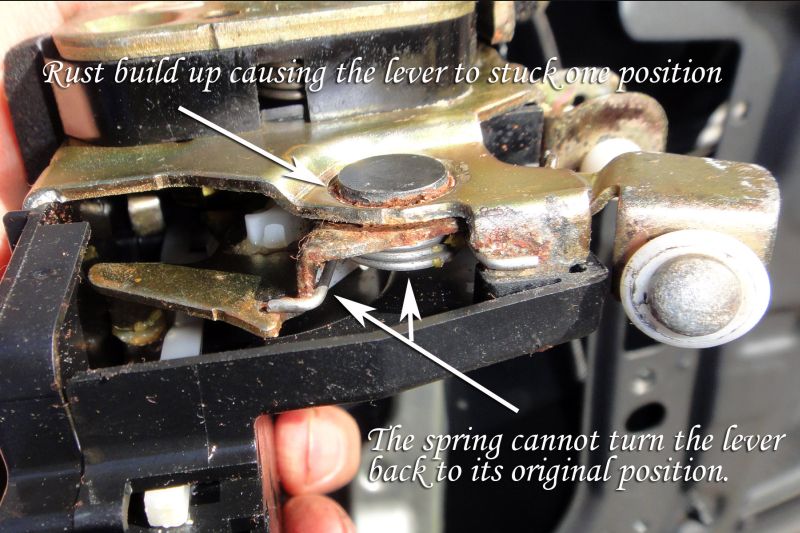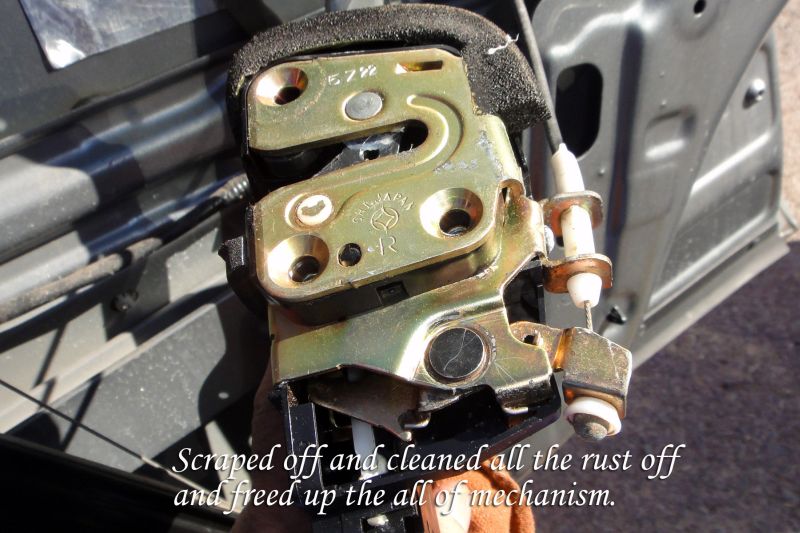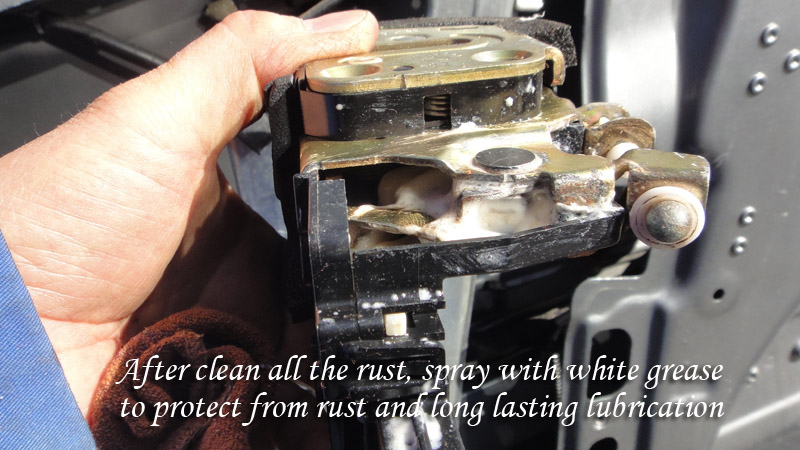 This client's concern was "The passenger's door did not open for a while, but when he went to open it, it does not open at all." It is difficult to remove the inner door panel with the door closed. We sprayed plenty of penetrating fluid to the door lock latch area from between glass and door, and asked client to come back in a week to 10 days later after the fluid has worked its way into the possibly seized components.
After 10 days, we still have the same situation. I then removed the outer and inner window moldings, and all the possible bolts, screws and clips to help to pry the panel open, but there still is not enough room. I removed the front passenger seat to allow for more room. Carefully, we were able to apply some more leverage to the panel, without damaging the wood grain inner trim. There was a whole steel panel that bolted to the power window regulator. We removed the power window motor, unscrewed about 12-15 bolts to remove the steel bracket. Finally, I could see in to the latch mechanism. We found that the release lever was stuck in one position, I adjusted back and opened the door.
The latch mechanism has built up some rust at release lever pivot. I scraped, cleaned and freed up the mechanism, then spray white grease for long lasting lubricating effect.