You are here
Corolla Mass Air Flow Sensor
2001 Toyota Corolla LE ( 147,887km) came in for regular check up and oil change. The customer complained that since exhaust system get noisier, it feel like the engine has less power. The car stumbles when you accelerate, or chugs.
Here are the pictures for the this repair job.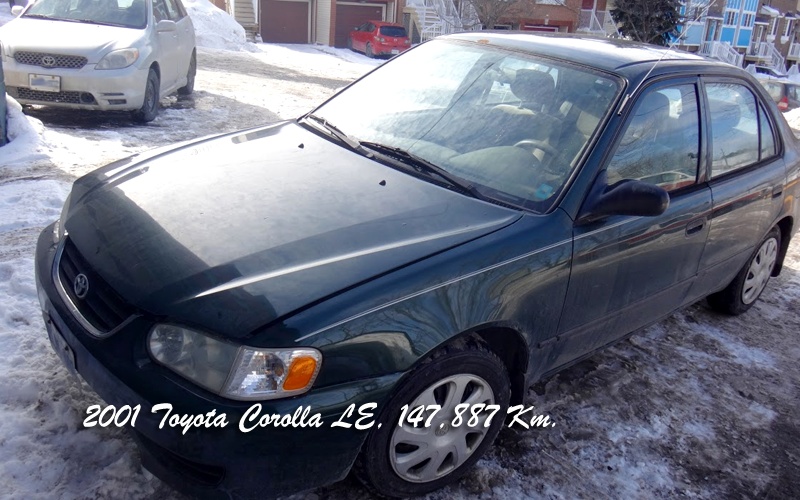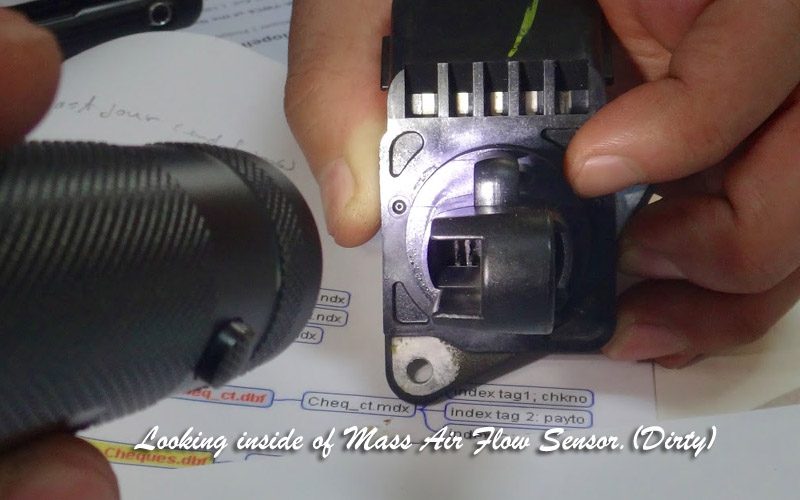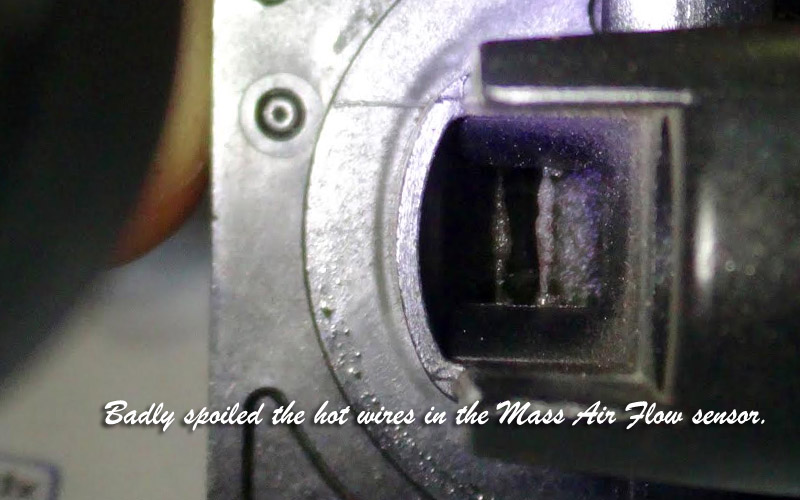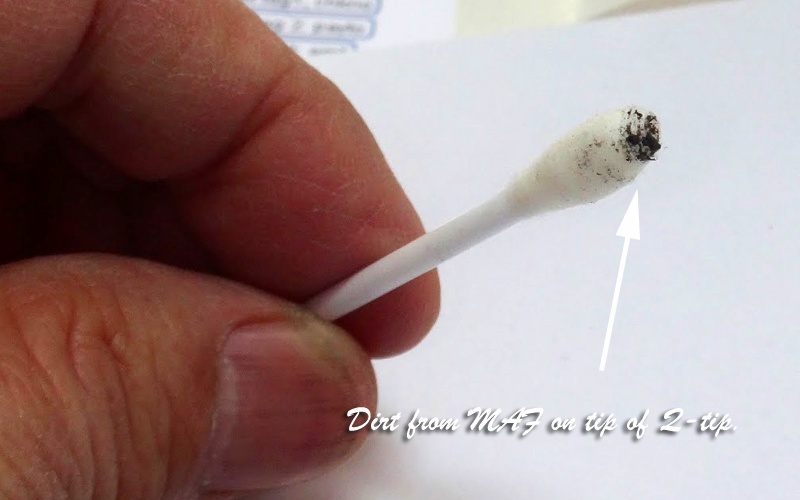 These Hot wires are very delicate, and easy to break off. Need to be extreamly carefull,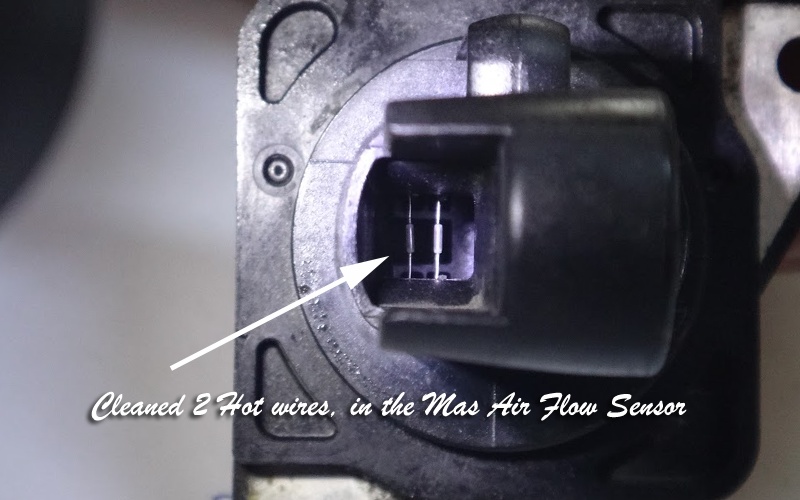 We took mass air flow sensor from air induction tube, looked inside of this sensor. This device uses two hot wires to measure the amount of air passing through.  After long use, this hot wires get dirty and dirt cover the wires. Therefor this dirt interrupt the heat, so the sensor would work but slower. After you cleaned, the car behave totally different, the car has more power and take off smoothly.